The Latest Results from Research & Development

For over 20 years biolitec® has been working closely with leading physicians and medical institutions all over the world to improve minimally invasive laser therapies.
Physicians, who have been using the biolitec® laser therapies for years, are an important part in the company's product developments. A lot of physicians are conducting medical studies and trials in which long-term effects of the biolitec® therapies are analyzed.

Now we would like to present to you the latest results and invite you to contact us to share your experiences and discuss them with us.
HOLA® for Polyps, Septum and Myomas
It is a series of minimally invasive techniques that can be performed without anesthesia and with the maximum precision and safety of the LEONARDO® laser.

November 2016:
Nappi, Luigi et al: "Hysteroscopic metroplasty for the septate uterus with diode laser: a pilot study", in: European Journal of Obstetrics & Gynecology and Reproductive Biology 2016 (Nov),206:32-35. doi: 10.1016/j.ejogrb.2016.08.035

This gynecological survey provides preliminary results for the use of hysteroscopic metroplasty with diode laser to increase endometrial volume in women with septate uterus. The advantage of the laser technique and the MyoFiber® CA fiber is that a metroplasty can be performed effectively in an office environment without anesthesia. The publication demonstrated the increase in endometrial volume after laser treatment.

April 2021:
Sorrentino, Felice et al: "Cesarean Scar Pregnancy Treated by Artery Embolization Combined with Diode Laser: A Novel Approach for a Rare Disease", in: Medicina (Kaunas) 2021 (Apr(, 23;57(5):411. doi: 10.3390/medicina57050411

A new approach is the use of laser hysteroscopy to remove cesarean scar pregnancies, which offers numerous advantages, like visually directed treatment, reduced operative bleeding, shorter stay, and better patient compliance.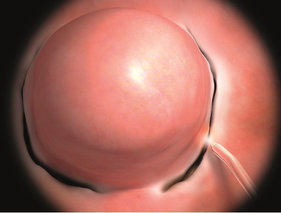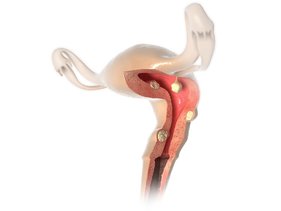 ELLA® for Endometriosis
It is a series of minimally invasive techniques for the laser treatment of endometriosis and ovarian cysts.

November 2021:
Angioni, Stefano et al: "Laparoscopic treatment of deep endometriosis with a diode laser: our experience", in: Archives of Gynecology and Obstetrics 2021 (Nov),304(5):1221-1231. doi: 10.1007/s00404-021-06154-z

The authors successfully performed laparoscopic treatment of deep endometriosis in 50 patients without any early or late complications. The outcomes in terms of postoperative pain were also good. In fact, 70% of the 50 patients were free of analgesic drugs on Day 2.

2016:
Nappi, Luigi et al: "Anti-Mullerian hormone trend evaluation after laparoscopic surgery of monolateral endometrioma using a new dual wavelengths laser system (DWLS) for hemostasis", in: Gynecological Endocrinology 2016,32(1):34-7. doi: 10.3109/09513590.2015.1068754

Our results suggest that an appropriate surgical technique with the use of laser hemostasis does not determine a significant reduction of ovarian reserve. Laser hemostasis could prevent follicular reserve loss after ovarian endometrioma surgery.